Photos by Sara Babcock
Anusha comes from an Irish and Hindu family, Andrew is a yoga teacher. Their traditional Hindu nuptials took place over the course of three days at Anusha's family home in Ohio where family and local friends attended. A month later, they invited friends and family to a celebratory bash in Brooklyn, where the couple now lives.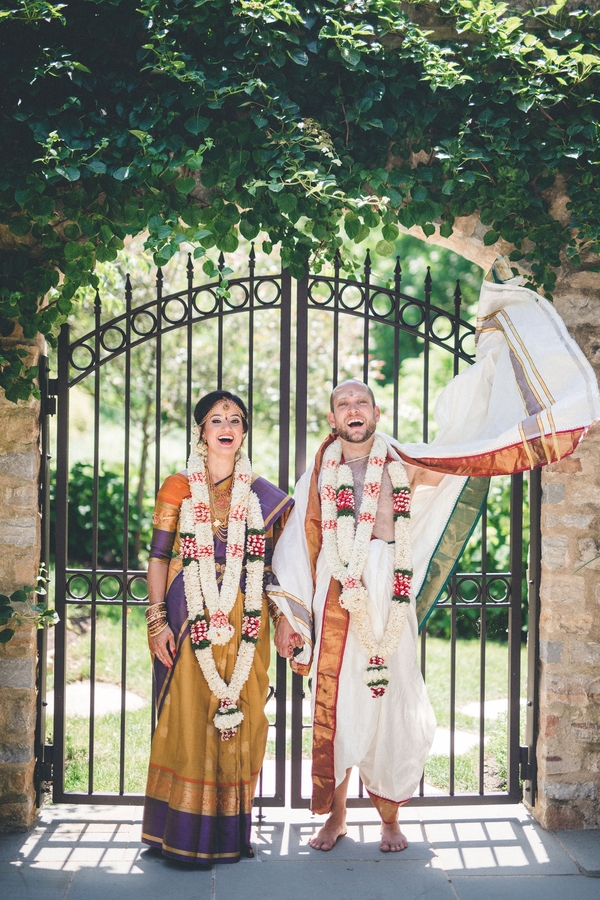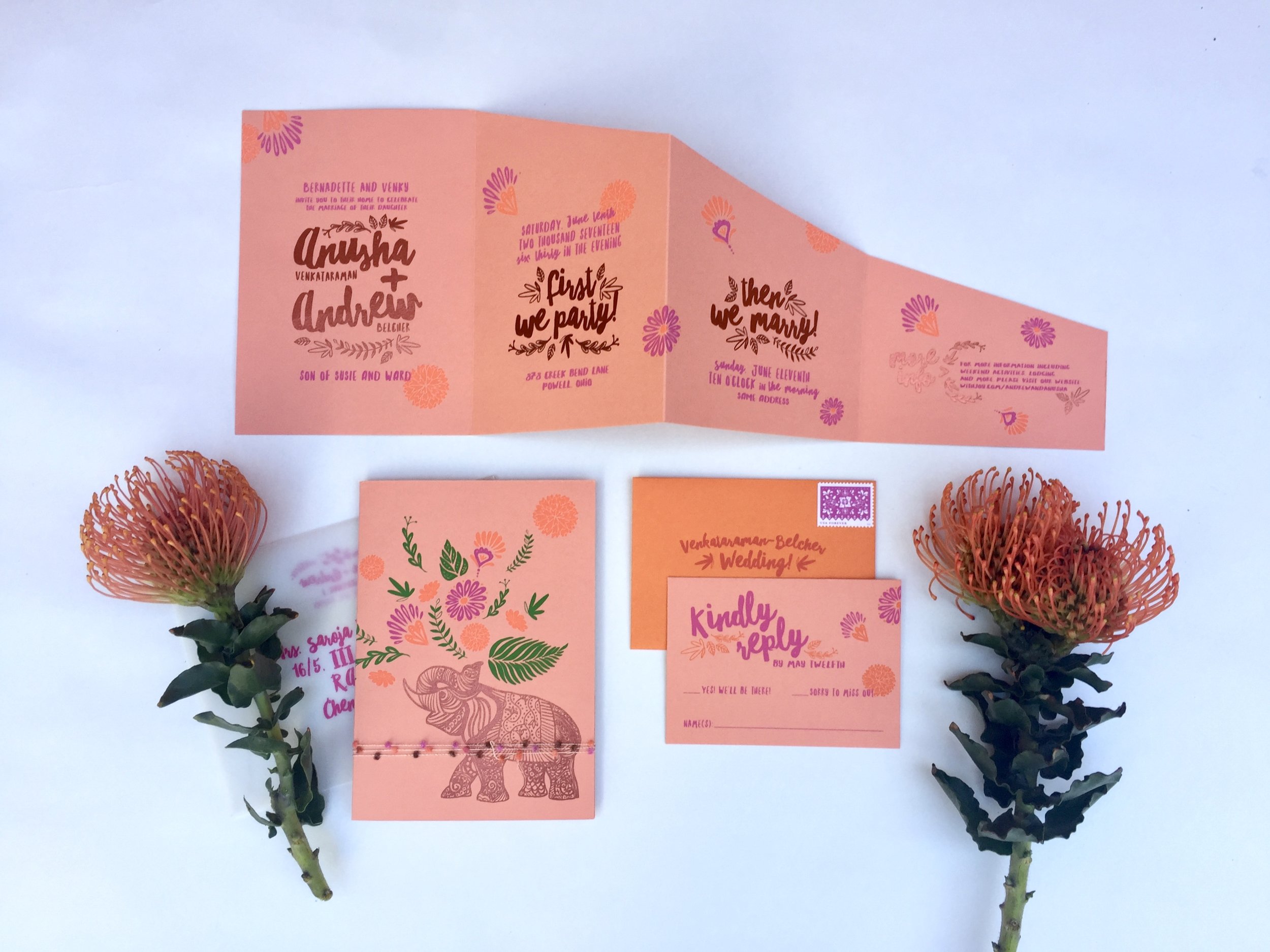 For the invitation we created a vibrant and playful screen printed suite festooned with tropical flowers and a copper foiled henna graphic of Ganesh (Hindu remover of obstactles).

Some guests were invited to both the Ohio and Brooklyn events, some were invited to either/or, so our challenge was creating a multi piece suite that worked cohesively, but also where each piece could stand on it's own.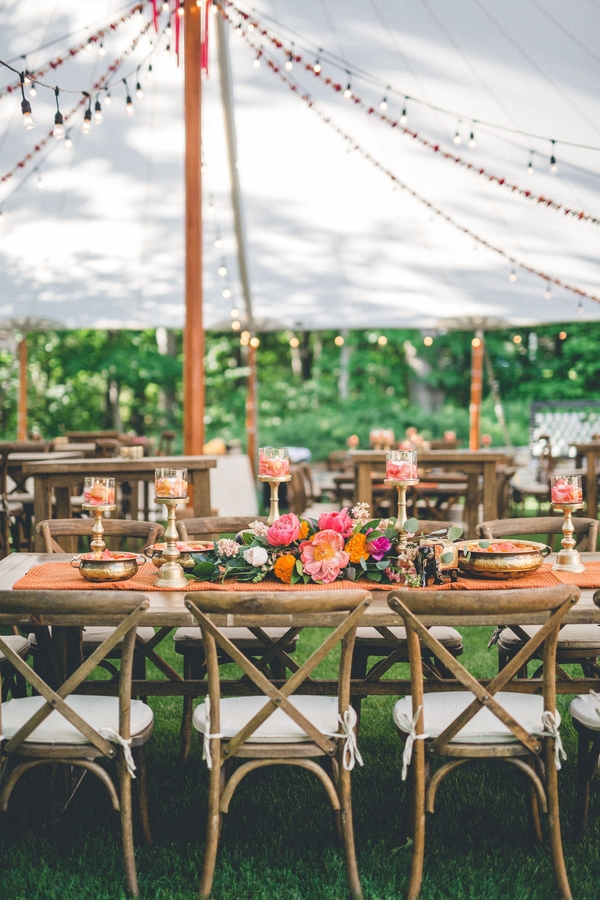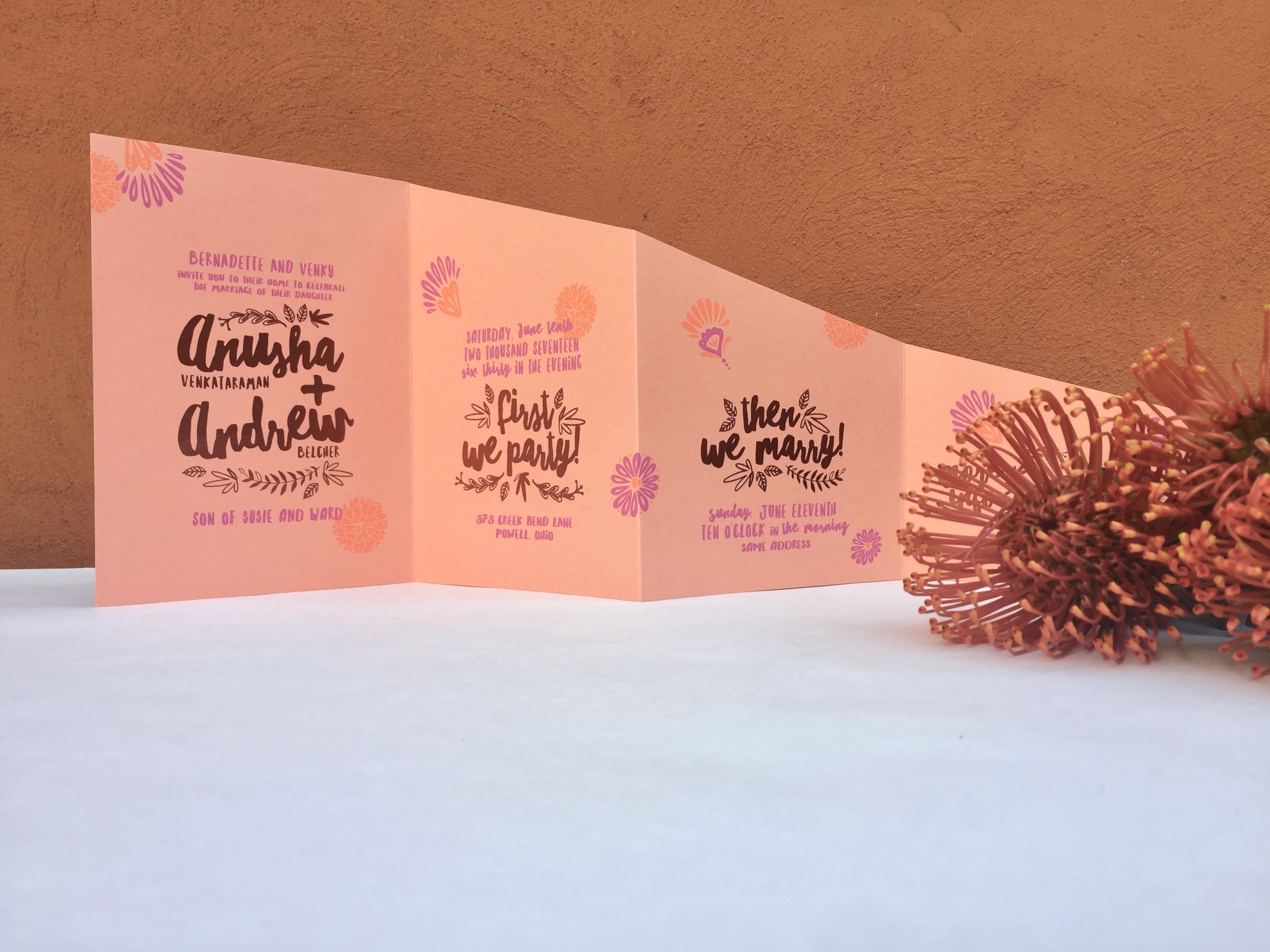 The main card featured an asymmetric accordion fold with each day's events highlighted on a separate page in beautiful copper foil.
For the Brooklyn event we created a walnut wood insert. The rustic venue, Brooklyn Grange, also serves as a honey bee farm and produces it's own brand of honey, so we included a few bees buzzing around the flowers!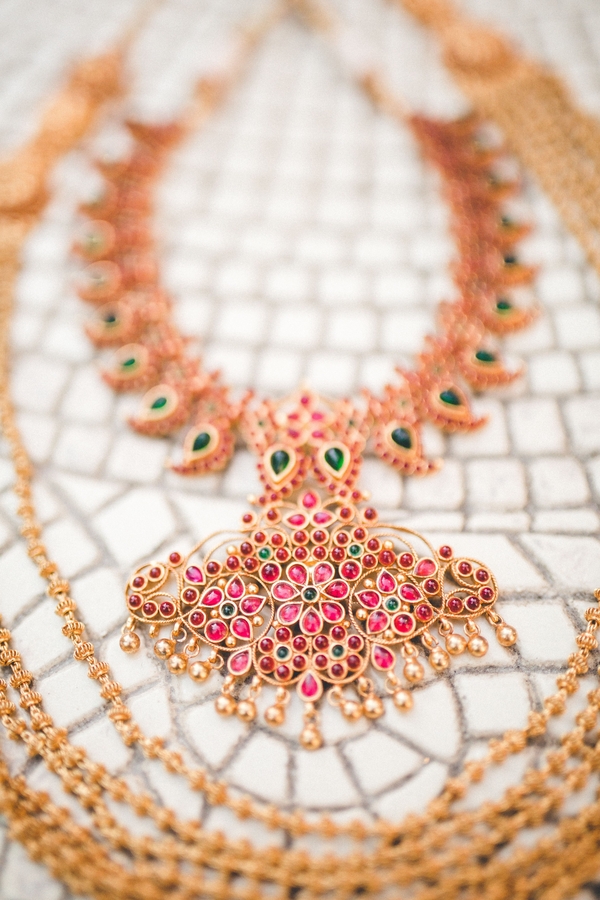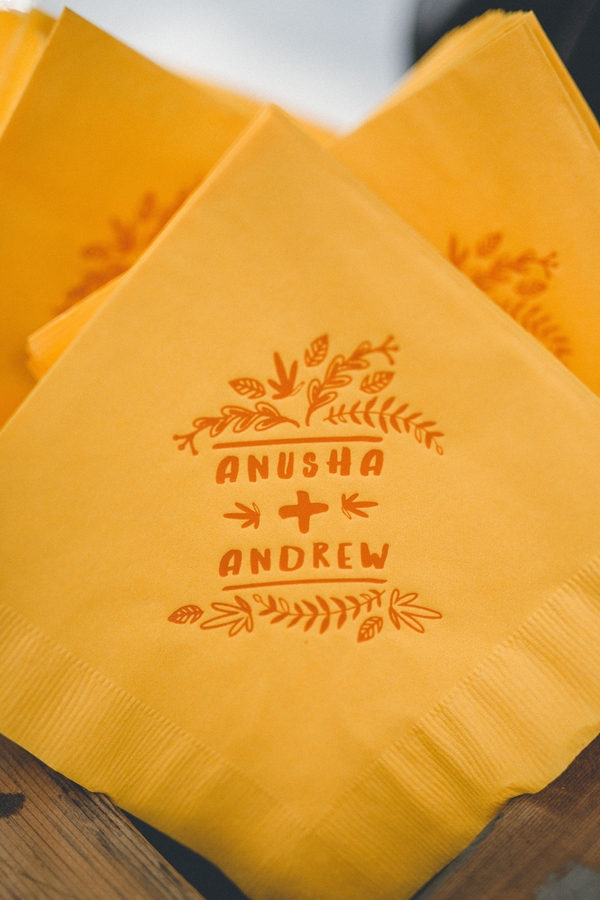 Turmeric colored napkins with the couple's imprinted logo accompanied refreshing signature cocktails.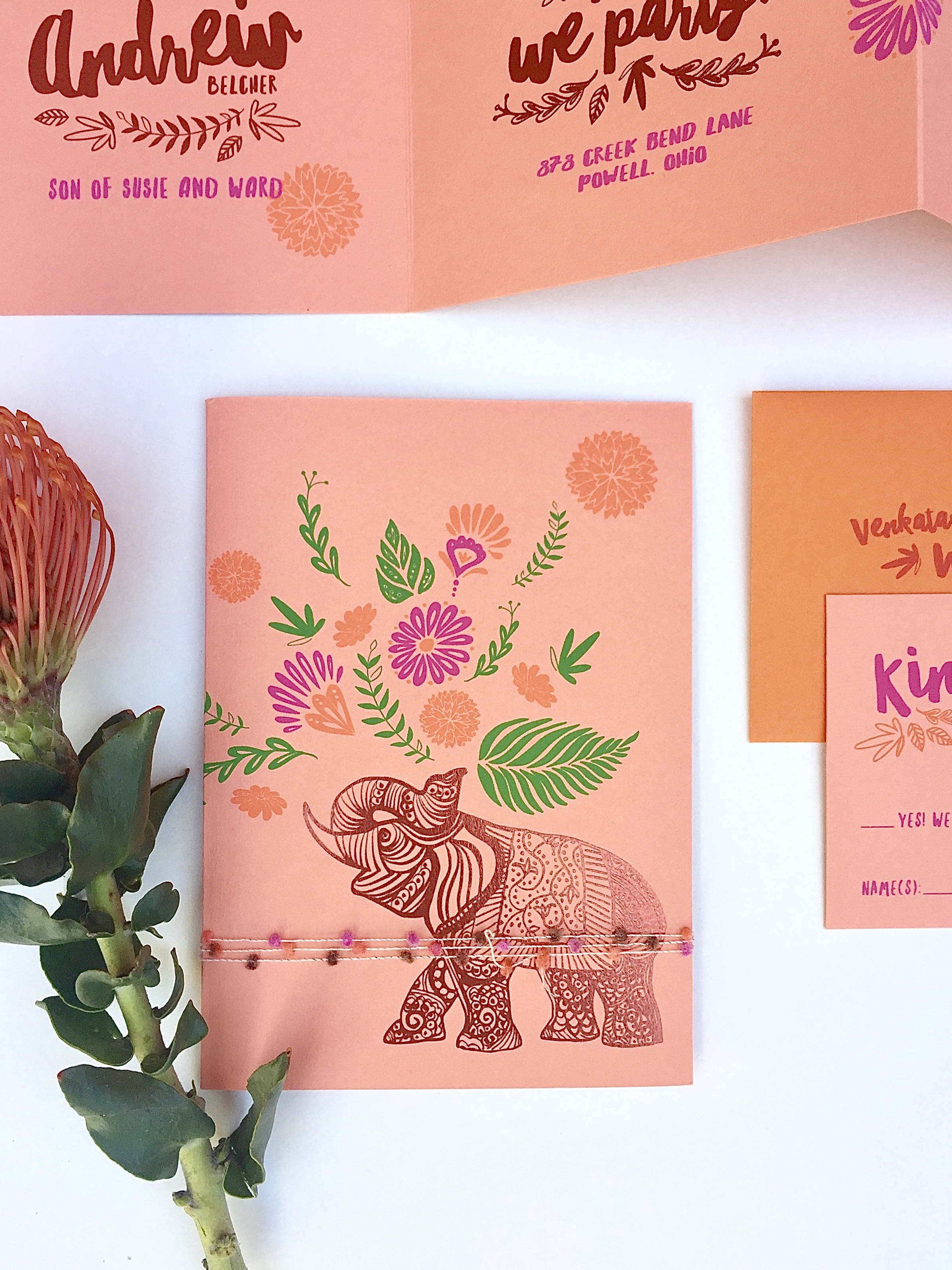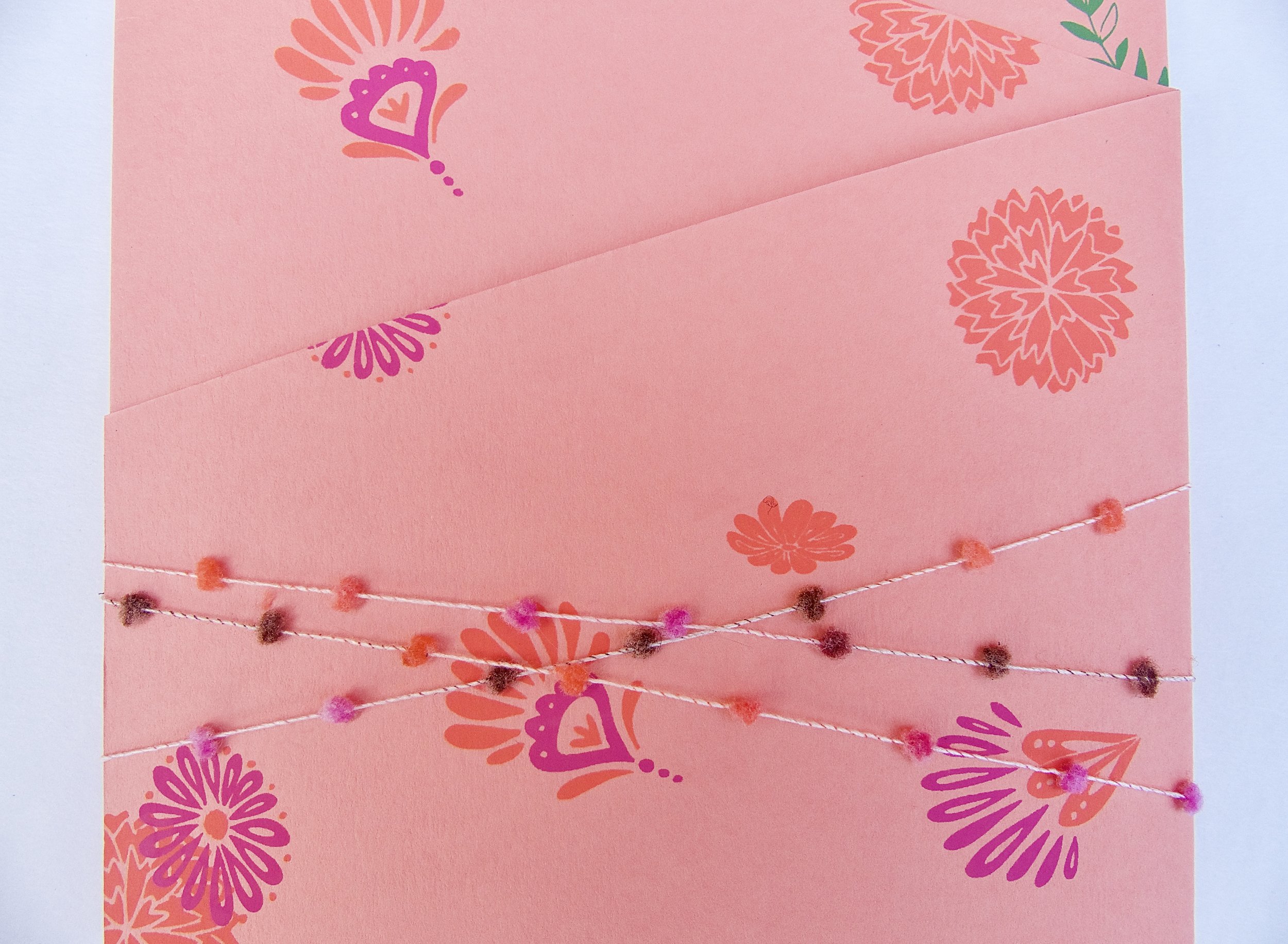 We LOVE to finish our suites with an interesting textural element! We found this perfectly paletted micro pom pom string from one of our favorite trim vendors Habu Textiles