middletown, connecticut • july 2014
For our friends Linda and Rob, who are big fans of live music of any genre, we created a concert poster style invitation in extra large, like the size of a REAL concert poster!
The invitation was delivered folded up inside of a regular old envelope, and bound with a sunny yellow cotton ribbon and tag.
The reply card with a vintage illustration of Radio City Music Hall on the front used concert style language on the back.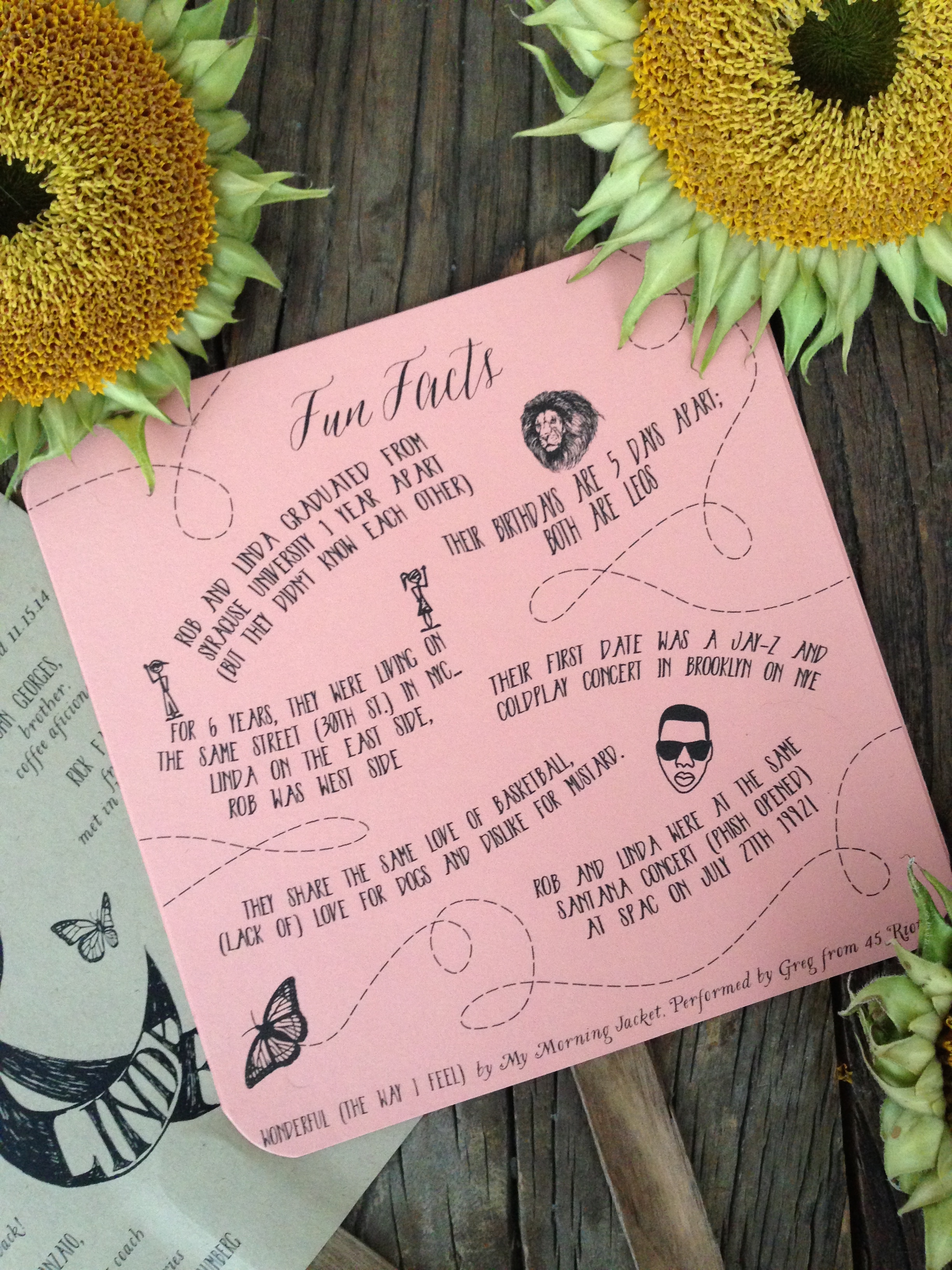 For a hot July day the programs were printed on fans complete with fun facts about the couple, (and Jay Z's face!).
One fun fact about each bridal party member was printed on the front side.
Instead of traditional escort cards we created brightly hued concert tickets for the "Will Call" station
Tin tie bags stamped with the couple's logo were provided for the expansive candy bar.
Additional photography provided by
Shari Silk of Silk Studios