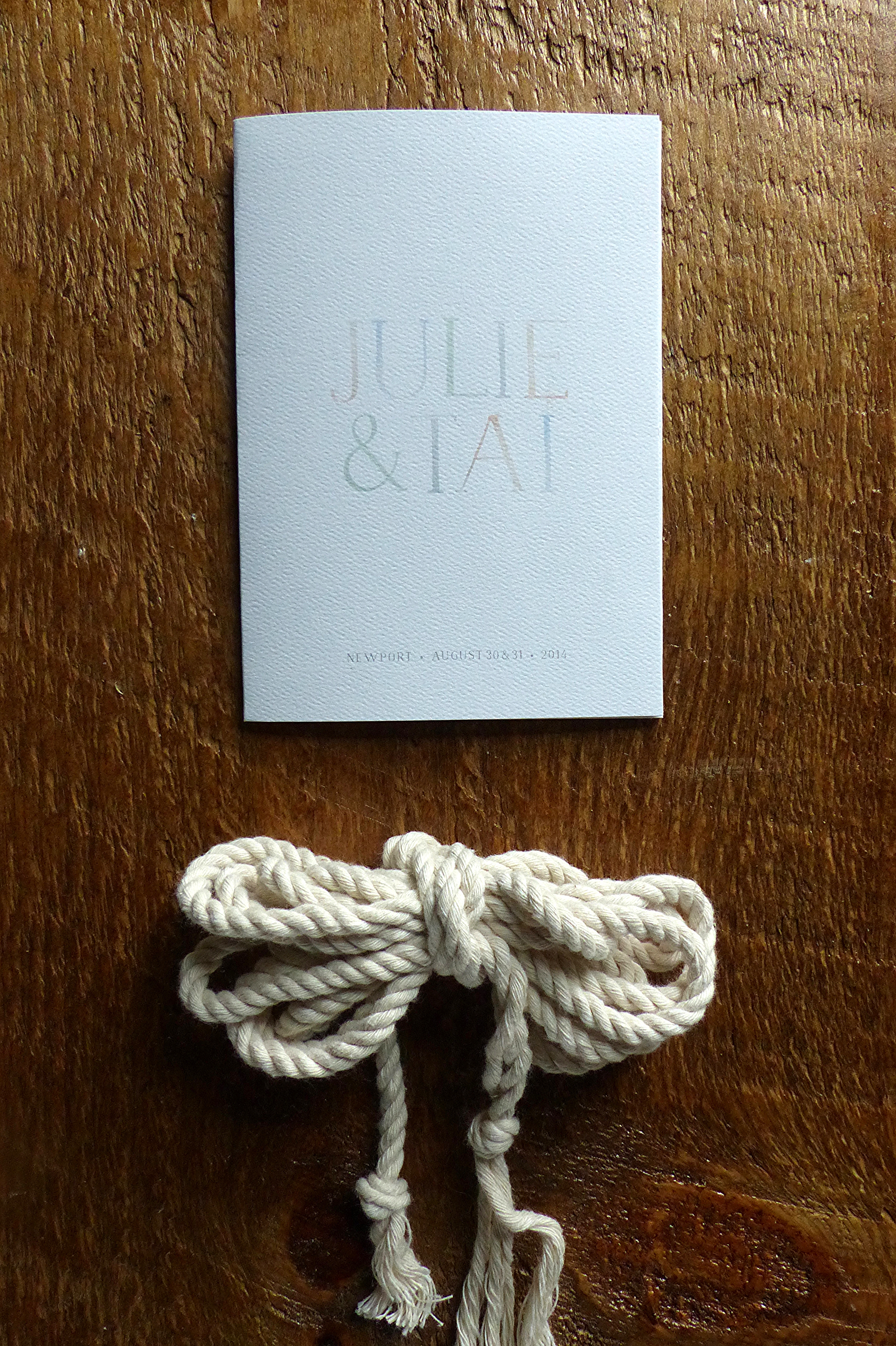 newport, rhode island • august 2014
A simple folder printed with the couples names is nestled inside a transparent vellum envelope. A map of Newport printed on the back of the folder can be seen through the envelope behind the address.
The full suite including "day of wedding" items.
The inside of the folder was printed with a full bleed nautical map of Rhode Island. The two color letterpress invitation has a vintage classic look in order to coordinate with the history of the venue.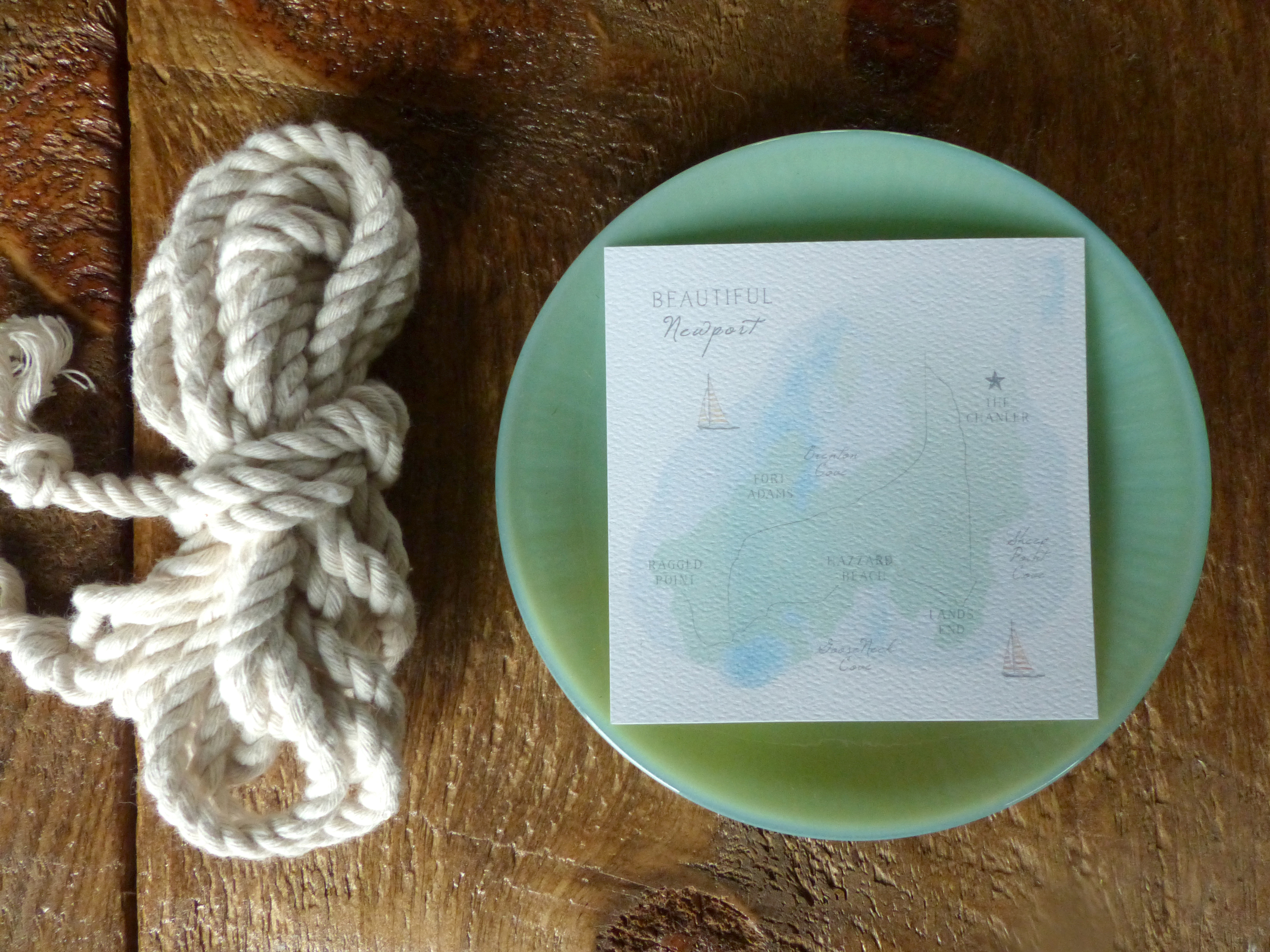 Other information including brunch and the couple's website url are printed on a small card with a hand painted Newport map.
For fun the reply card was printed to resemble a vintage ferry ticket, complete with punched out and stamped date.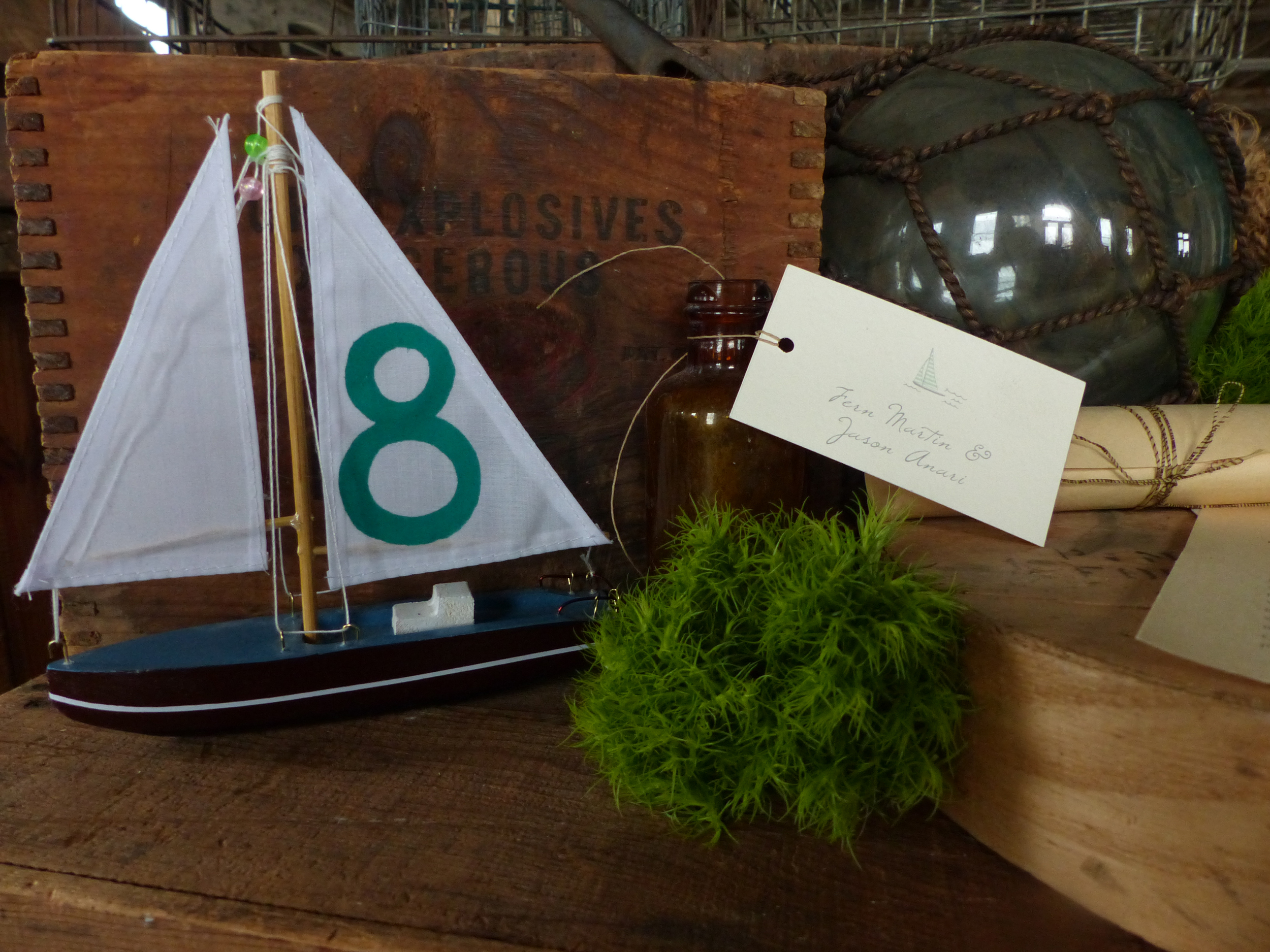 For table numbers we painted the sails of model boats.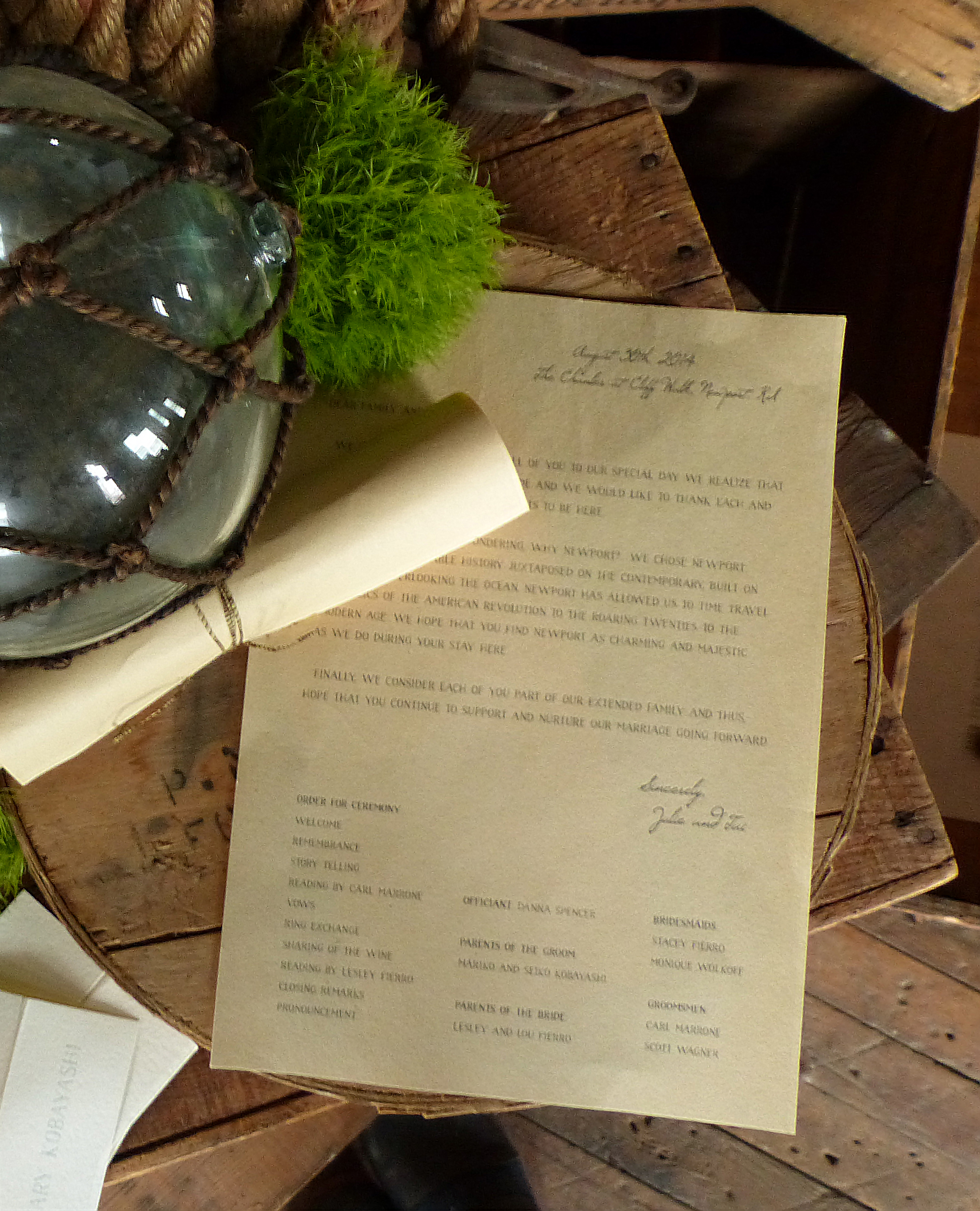 For the very short ceremony program we incorporated a letter from the couple and rolled it into a scroll.