mountain top inn, chittenden, vermont • August 2014
Black tie in the green mountains!
For a rustic elegant wedding on the shores of Lake Champlain and a couple with a great sense of humor we created a wedding suite populated with woodland creatures!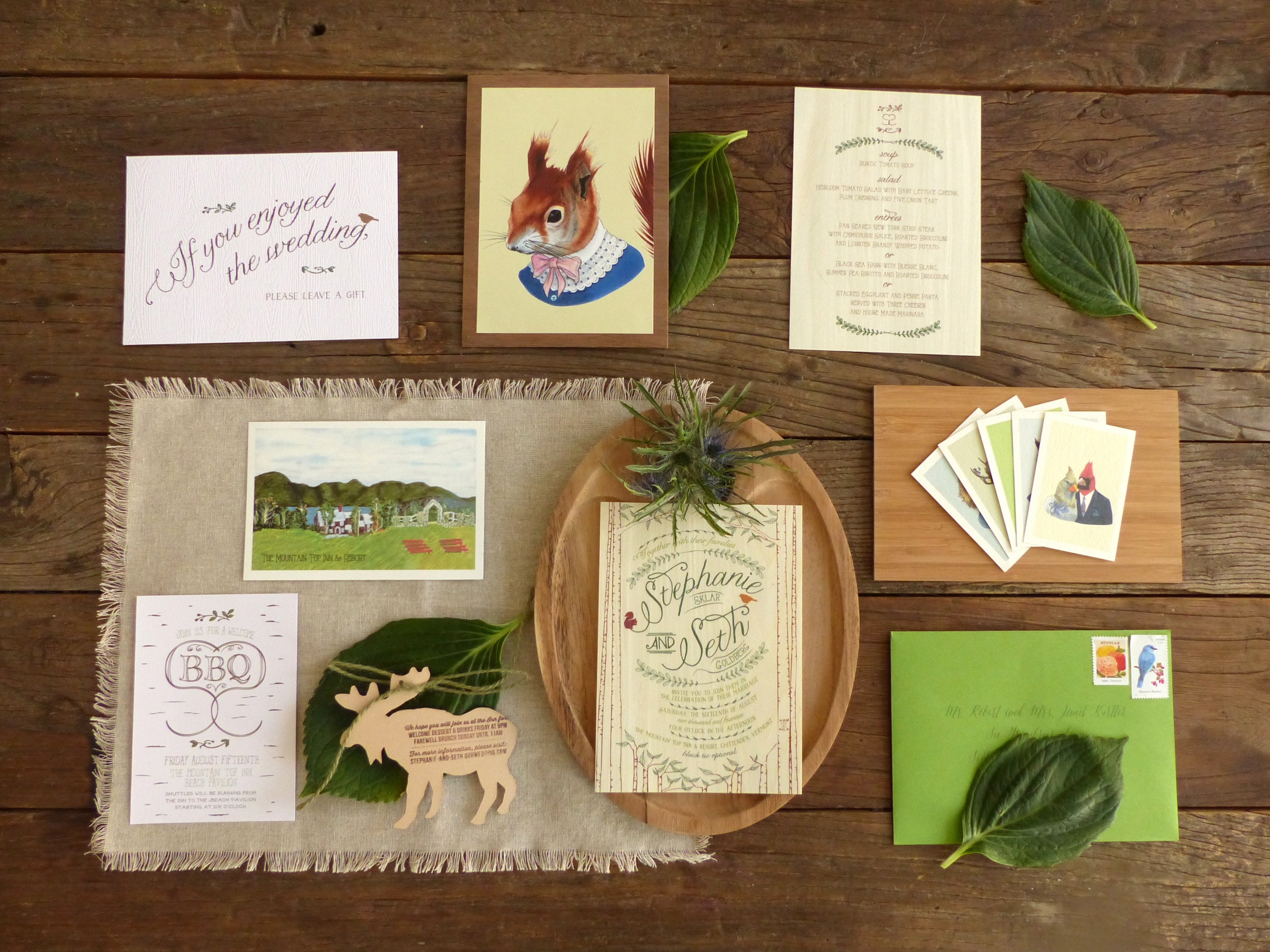 The invitation was printed on Aspen wood veneer with a perky green envelope and critter pattern envelope liner.
A laser cut moose card was made to handle the other events of the weekend and the couple's website URL.
The front side of the reply postcard was printed with a custom illustration of the venue.
Each table used a picture cue of an illustration of a woodland creature dressed in formal wear.
The dinner menu, like the invitation, was printed on aspen wood veneer.
A series of snarky signs were displayed around the reception to keep the funny vibe alive!